Frequently Asked Questions

Why can't I access the game wikis?
Right now our games are private, as they are still in an early development stage. We don't want people taking our ideas. We have wikis because we're not going to remember all the stuff we come up with for our games.
Top
---
Are you a legit company?
Technically not, since we haven't registered anything.. Only thing we've registered is a domain name for this website.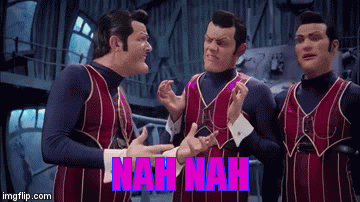 Top
---
What is with the name "Xendric"?
It was a random name that we came up with for our company. CrazyGuy had the name suggestion XenoDragon in which the Xeno part reminded MCE626 of the element Xenon. Then the dric part was added. That part was from a Minecraft mod MCE626 was working on called The Guardians of Modric. The word Modric sounded medieval like with that dric thing on it. It was added on to the first part, Xen, to see how it sounded. We then voted to make that our name.


Click for larger view. These are images from our realtime board renaming whiteboard.
Top
---
How do you say "Xendric"?
Zen • Drick
Top
---
Who are you guys?
Just some random guys who want to make games.
Top
---
How many employees does Xendric have?
Right now just the founders. 4. You can see them on the about page and the departments page.
Top
---
I'm making a game, can you help me?
Depends on how much help you're looking for/need. Keep in mind we have our own games and other stuff to work on.. And other stuff to do in our lives that we might not always be there to help you, or have the time.
Top
---
Can I work for you and help develop games with you?
Sure! But just be aware as of now, you will not be paid becuase we aren't getting money from any of this yet. You will be credited for the work you do on our games, but for now, you will not be paid. None of us are getting paid from this, as we don't have a game released to get money from. Don't take it personally that we aren't paying anyone right now, we just can't right now..

If you still want to help us out and work with us, despite not getting paid right now, feel free to join us! You can check out the careers page to see what we need. You can also check out the contact page to contact us!
Top
---
Why do you have other departments?
Well we like to do other things than making games. So we decided to record any science stuff we did. We also would like to expand these departments when we have the money to do so. The technology department is also useful for when we have servers to maintain, so we'll need people for that. The science department is there because we like to do science, so it doesn't necessarily benefit the company, like how the game department and technology department work together.
Top
---
Do I have to have a degree to work for you?
Nope! If you are self motivated and you know what you're doing, you can come work for us! Note that you will need to show work and stuff you know how to do, as to screen and rule out people bullshitting us.
Top
---
If I'm hired, do I have to move?

No. As of now, we do not have an actual office building we all work from. We all work from home at our own computers.

Top